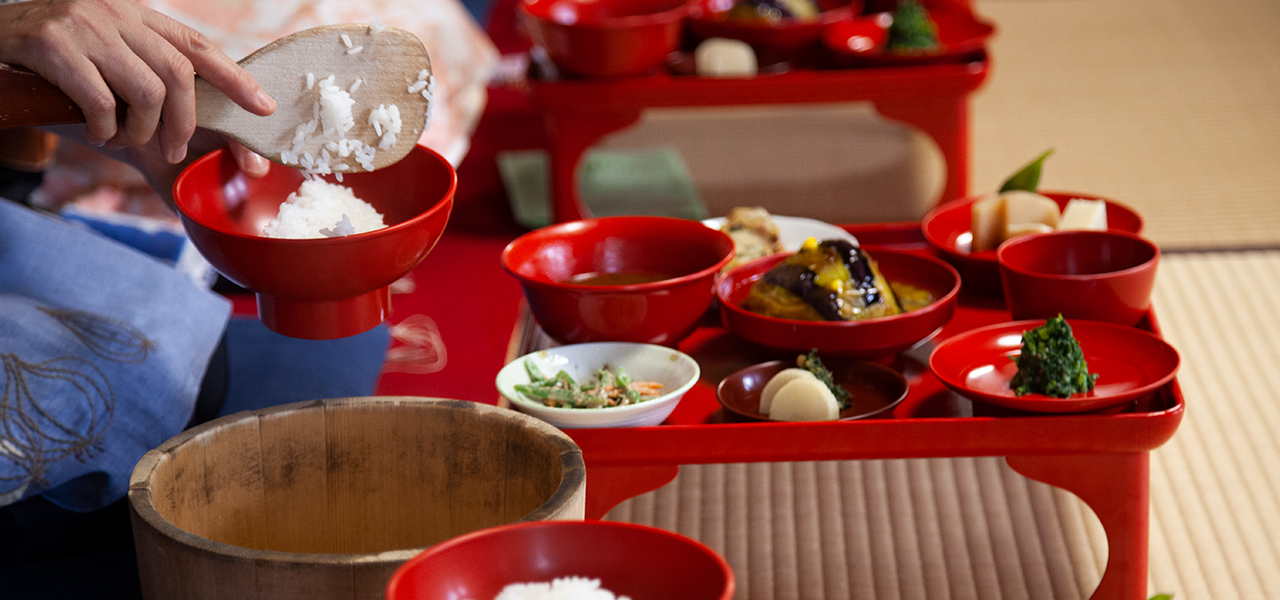 Shojin cuisine – the plant-based cuisine of Buddhist monks. It is based on seasonal ingredients and preparing it is in itself a mindfulness practice. The lesson is conducted by Mari Fujii – the experienced master. 
Please let us know if you have any allergies or ingredients you don't like. 
for kishi-ke guests
time:

2.5h

place:

kishi-ke ryokan

important:

We recommend you to book 1 month in advance to make sure the Master is available

The booking will be completed after we confirm the Master

English interpreters will assist you
Mari Fujii
藤井まり
 
Mari Fujii learned shojin cuisine from her husband who was a Buddhist monk and served as a temple cook at three different Zen temples. Together they established Kamakura Fushikian. She has published a number of books including Kokoro ni Yasashii shojin ryori, Itadakimasu, Kamakura Fushiki-an shojin recipes and, in English, The Enlightened Kitchen.